Governors
Ros King, Chair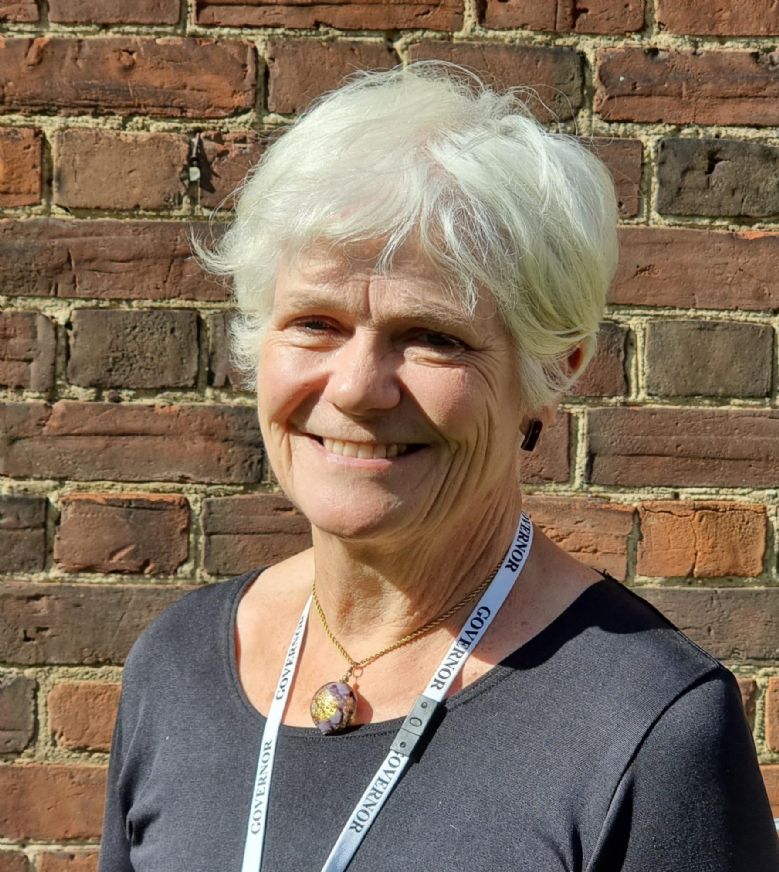 I am Professor Emeritus at the University of Southampton and have written a number of books and many articles on drama, on poetry and music, and on the arts in society and education. I have taught students of all ages, and at all levels from primary school to PhD.
Every child deserves an education which they find exciting and enjoyable because it stretches them in every possible way, and I believe in the power of practical engagement with the arts to change lives. I have directed plays with casts of undergraduates or young professional actors, run projects for primary and lower KS3 children in inner-city East London schools, contributed to a project run in a US prison, and have advised various theatre companies including English Shakespeare Company, and Shakespeare's Globe.
I am also a co-opted governor at King Edward VI school in Bury.
Julie Southgate, Co-opted Governor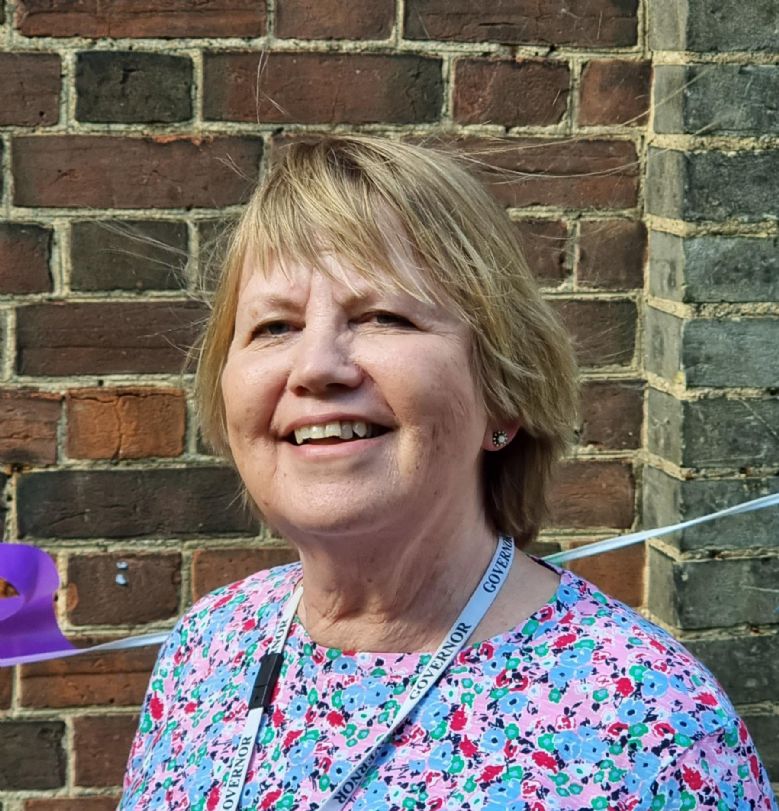 I have been associated with Guildhall Feoffment CP School for many years, working here as a Midday Supervisor, Teaching Assistant, and serving as a Staff Governor. Both my daughters were pupils here. This long perspective has been helpful to me as a governor. I enjoy serving on the Governing Board and have always been committed to supporting the Headteacher and staff in delivering an excellent standard of education to the pupils. I believe that every child matters and that each one should be celebrated for their different abilities, with opportunities created for them to discover their talents and fulfil their very best potential.

I have seen many changes over the years, the most notable being Suffolk's school reorganisation in 2016, when we expanded to include years 5 and 6, and acquired the new building which also includes our kitchen and dining room. I have been delighted to celebrate the 150th, 170th and 180th anniversaries of the school!
Kristian Lee, LA Appointed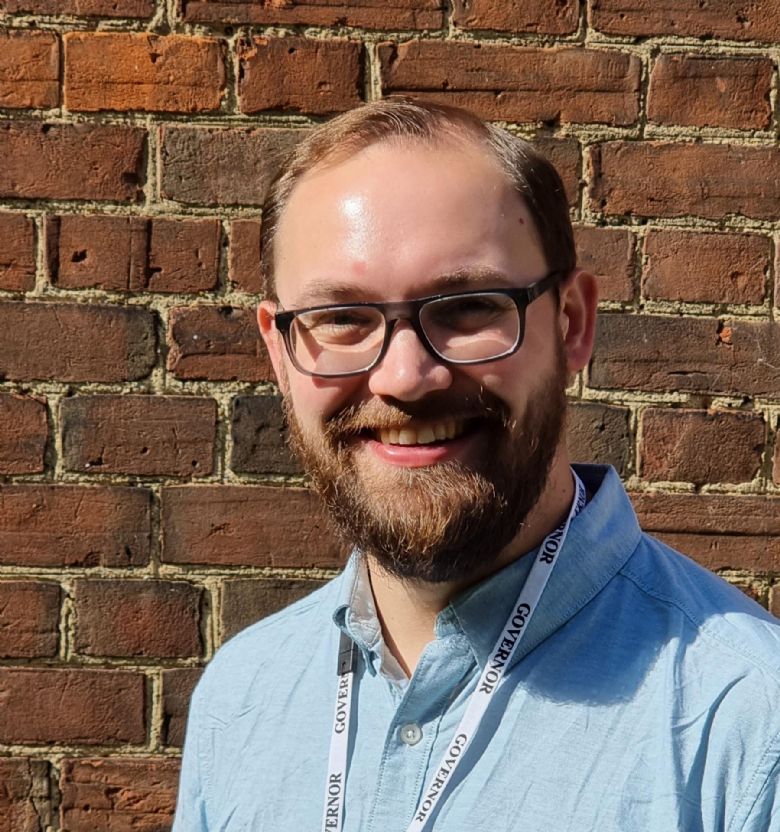 I'm an experienced senior leader in the technology sector and currently run a large multi-national team of systems and software engineers as the 'Global Head of DevOps' at Sportradar. My project and people oversight skills are the most important items I can bring to the governor's table, but I also have family who are approaching school age and therefore a vested interest in driving the strategic development of the primary school system in Bury St Edmunds.
I act as link governor for Computing, Extra Curricular provision and Cultural Capital.
Ben Tanner, Parent Governor (Vice Chair)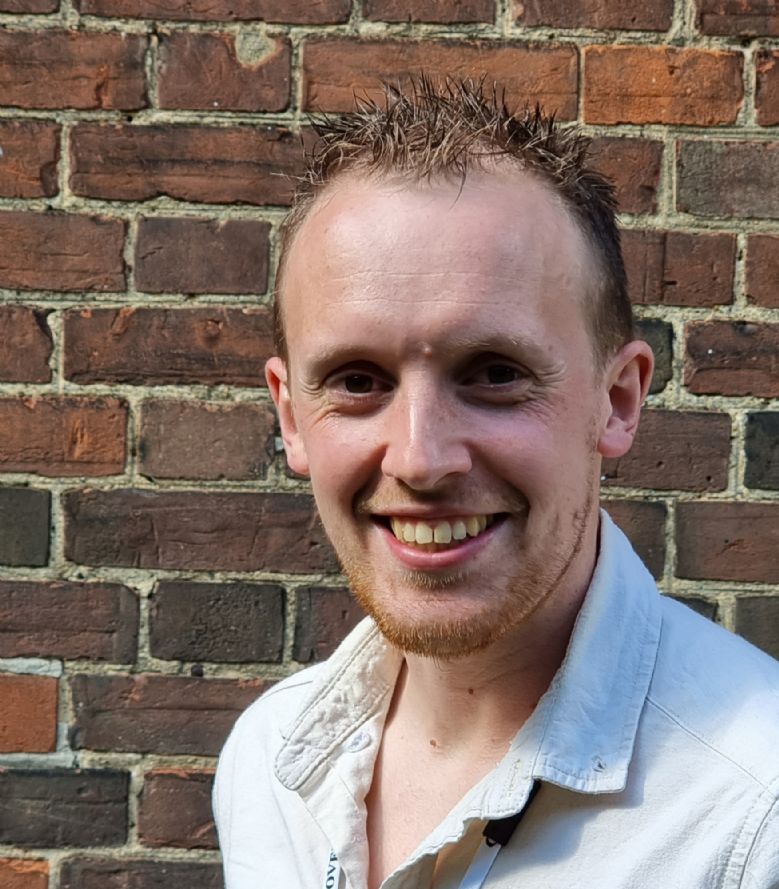 I am an experienced School Governor with a passion for education and I have two daughters at Guildhall Feoffment Primary School.
My career in education spans many years, with previous roles including Head of Mathematics in Cambridgeshire and Suffolk and most recently, as an Assistant Headteacher in Bury St Edmunds. My degree from Cambridge University in Mathematics and Education further bolsters his expertise and understanding of the field.
I now work for an education technology company and am in daily contact with schools. This enables me to stay up-to-date with the latest developments and innovations in the field of education.
I'm an avid Notts County Fan (which speaks to his character and commitment!) and enjoys keeping fit through regular exercise, particularly running.
Rachel Prior, Associate member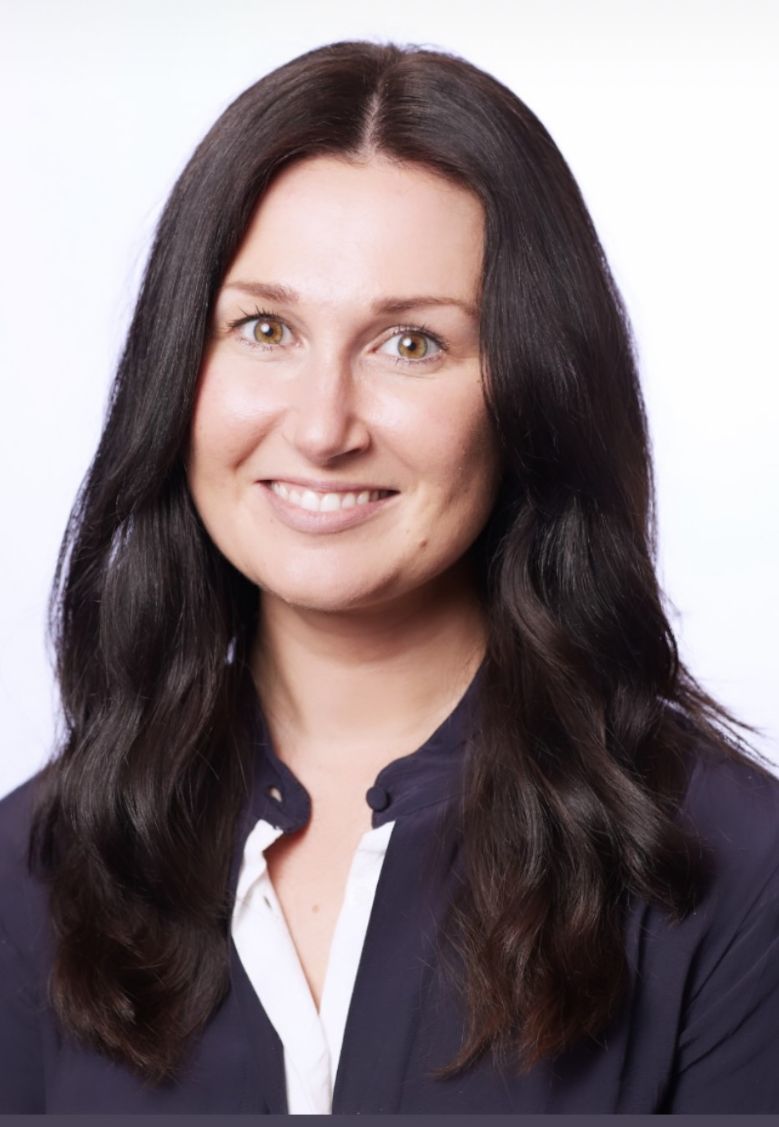 As a parent myself, I'm passionate that children should feel supported and empowered to strive for excellence.
Professionally, I work in the postgraduate education space, specialising in the recruitment of overseas students. I am currently in post as a Senior Manager at London Business School, leading on the recruitment strategy for the suite of Executive MBA's. Primary school governance provides me with an opportunity to broaden my own knowledge and experience of the education sector outside of my professional remit. With 10+ years of people management experience, I can confidently provide insights and guidance on personal development plans, appraisals, and recruitment across all levels of the school.
Fiona-Catherine Thompson, Staff Governor and Deputy Head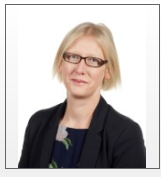 I have worked within education and children and young people's services for 25 years. Following a career in national media, I managed award-winning projects for the Pre-School Learning alliance, established specialist out-of-school provision for disabled children and launched Summer University programmes in South East London before moving into teaching.
Upon moving to Suffolk, I worked with a number of schools in East and West Suffolk, specialising in leading Literacy, early language development and Phonics, with a passion for music and theatre. I am a former Headteacher of a school in Haverhill and have been Guildhall Feoffment's Deputy Headteacher and SENCO since April 2023.
Outside of school, I enjoy time with my teenage children and singing in various choirs.
Lara Knights, Parent Governor (Safeguarding Governor)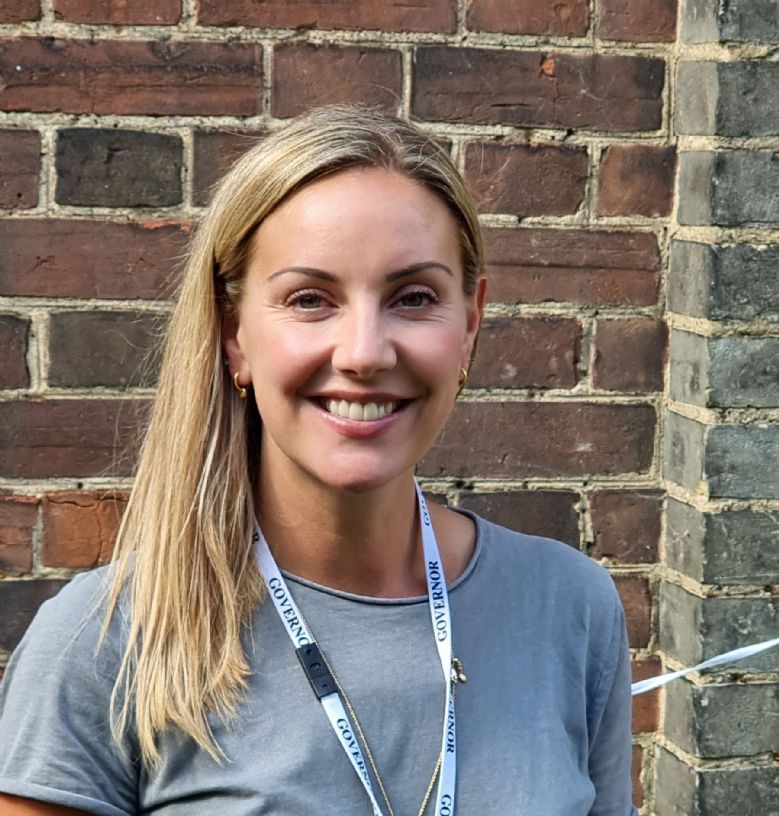 I have over 25 years' experience of working with children and young people, and have three children at Guildhall Feoffment Community Primary school.
After graduating from Exeter University in 2006, I worked as an Associate Lecturer in Early Years at the Open University, and in an advisory capacity for Suffolk County Council supporting Early Years Providers in delivering high quality, affordable care and education, and ensuring inclusive practices, curriculums, and learning environments.
I joined Guildhall Feoffment Governing Body because I am passionate about the school being the best possible for all our children. I hope my experience and understanding will help the school strategically in maintaining and developing robust systems.
My hobbies include reading, sport, especially running and socialising.
Sumathi Sundram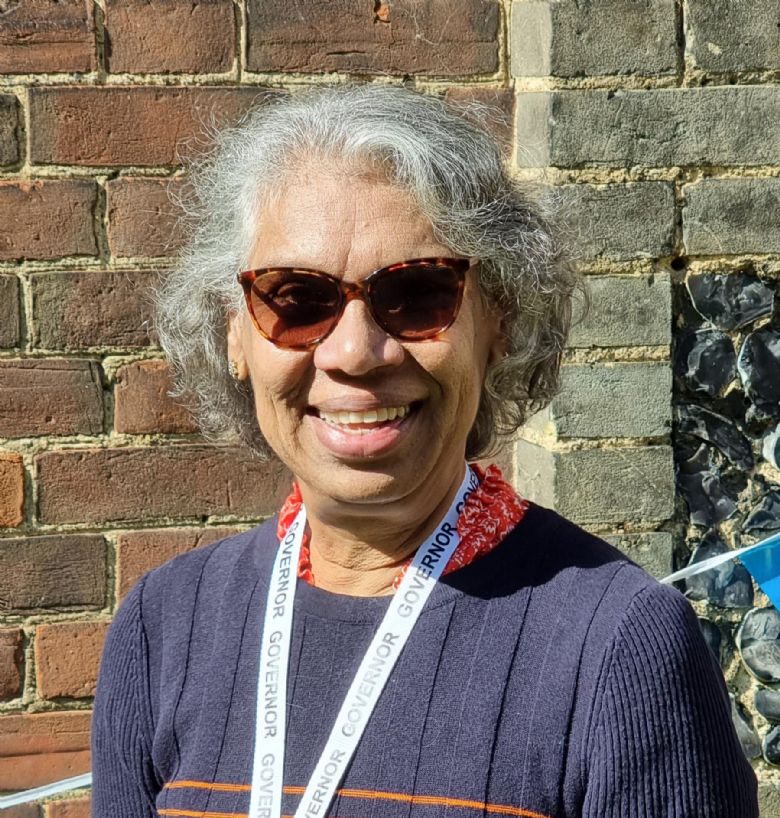 I am a Finance and Management professional with senior level experience in the NHS, Local authority and Commercial sectors. Additionally, I have lectured in accountancy and business management at undergraduate and masters level.
My experience of managing the finances in the NHS and being a panel member of the Growing Businesses Fund of the Local Enterprise Partnership enables me to review business plans and budgetary controls particularly as part of the public finance regime. Having been a member of working groups on resource allocation at Department of Health, I bring some understanding of the tensions present nationally, in allocating resources for public services such as health, research and education.
I am also a grandmother of a 3 year old, hence my vested interest in understanding and contributing to the developments in primary education.
Reverend Tiffer Robinson, Co-opted Governor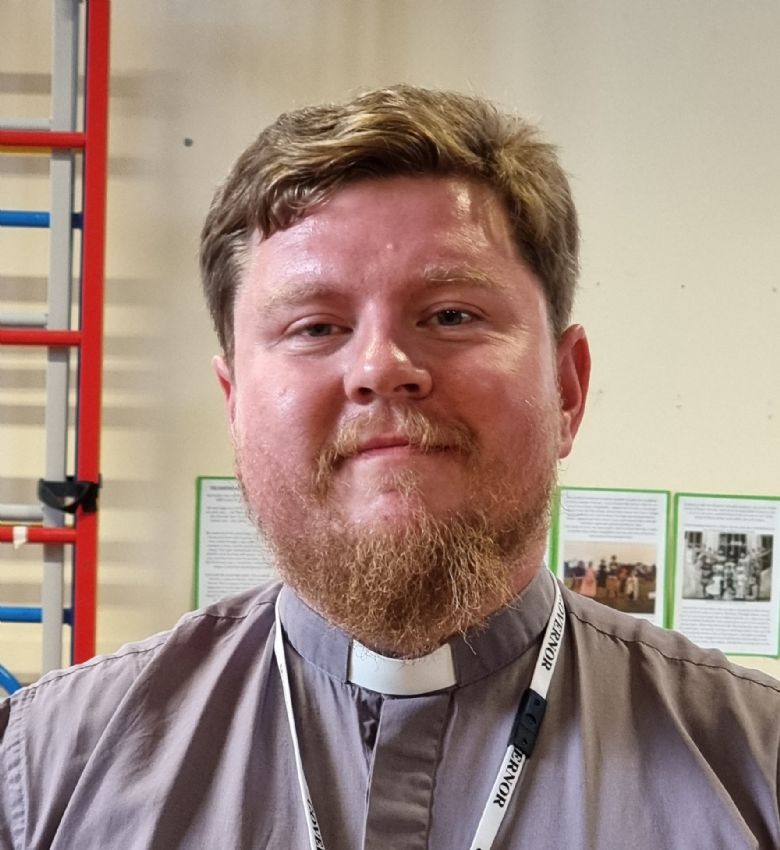 I've been a governor since soon after I came to Suffolk in 2009, both of community schools and Church of England. I came to be the vicar of St Mary's Bury St Edmunds in October 2023 and soon after came on board as governor at Guildhall Feoffment. I also serve as a Feoffee (trustee) for the Guildhall Feoffment Trust, and have been involved as a trustee on numerous charities including the Old School Fund here in Bury St Edmunds.
I am the link governor for Special Educational Needs and Religious Education at Guildhall Feoffment School. I am married to Amy, a local author and storyteller, and we have two secondary age children who keep us very busy.
Amy Beaven, LA Governor
My career in Children's Social Care has now spanned 30 years. Following my professional qualification I was employed primarily in deprived inner city communities. This challenging work provided me with an understanding of child need, family functioning and the many stressors faced by vulnerable children. These experiences enriched my personal and professional life and I have continued to draw upon this learning.
For the last15 years I have been employed across East Anglia in a front line safeguarding role.
My children are now adults and I am keen to keep my understanding of children's lived experiences as relevant and current as possible by being part of a school governing body..
I am very pleased to live in Bury St Edmunds after many years spent living and working in London. I am appreciative of the history and the well-tended environment and take every opportunity to enjoy the social and cultural opportunities that are regularly available.
Andy Matthews, Headteacher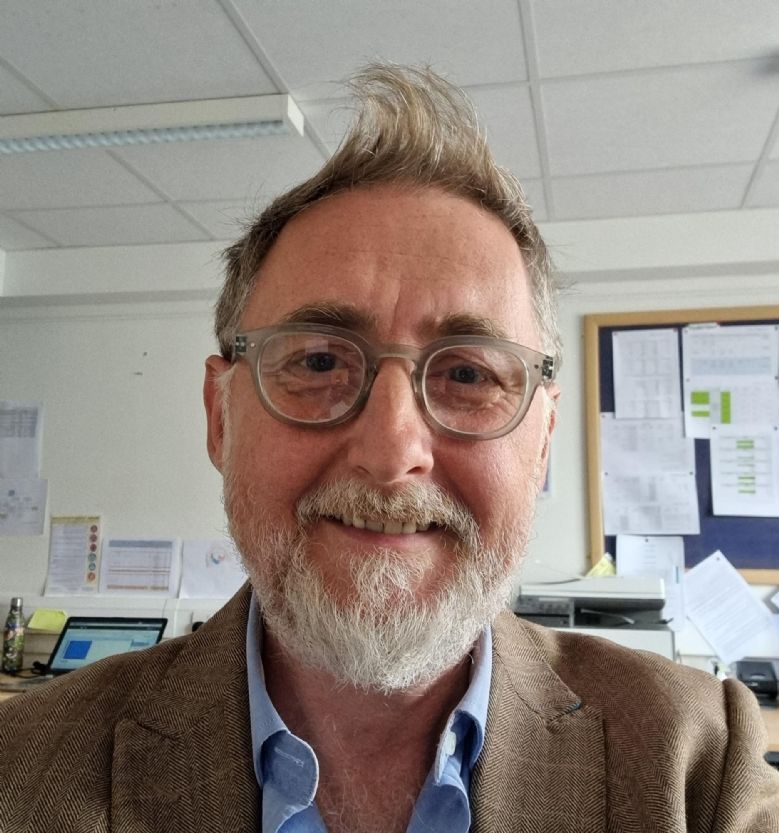 I took up post as Headteacher of Guildhall Feoffment in September 2023, having served as a Head in Cambridgeshire for the past 15 years. I served for 14 years at Hardwick and Cambourne Primary School as both deputy head and then headteacher, before serving for 3 years as head at Newnham Croft Primary in Cambridge. Before that, I worked in teacher training at the Faculty of Education at Cambridge University, whilst also teaching at a Training School in Huntington for 10 years. During this time, I completed a Masters Degree in Educational Research and carried out four years of PhD research into effective mentoring practices. Throughout my career, I've always had a strong desire to forge positive working attitudes in children through exposure to an exiting and vibrant curriculum. It is this, that drives me to keep striving for ever-improving provision and outcomes for the children at Guildhall.
Privately, I have a strong passion for music, and you'll often find me extolling the virtues of some new live band I've discovered!
We also have two associate governors: Christopher Frost and Elaine Hammond.
Vacancies
We currently have the following vacancies:
1 x Parent Governor
1 x Co-opted Governor
We welcome applications for these vacancies. In the first instance please contact the Chair of Governors: Ros.King@guildhallfeoffment.suffolk.sch.uk
Should you wish to contact a member of the Governing Body, please submit your communication via the school office in the first instance.
Contact can be via email to: admin@guildhallfeoffment.suffolk.sch.uk, or in writing to: Guildhall Feoffment School, Bridewell Lane, Bury St Edmunds, IP33 1RE.
If your query is of a sensitive or confidential nature, please mark it as such. It will be treated in the strictest confidence.